Chennai Super Kings won by 1 wicket
MUMBAI INDIANS INNINGS (RUN RATE: 8.25)
Batsmen
Runs
Balls
SR
4s
6s
Rohit Sharma
c Ambati Rayudu b Shane Watson
15
18
83.33
1
1
Evin Lewis
lbw Deepak Chahar
0
2
0.00
0
0
Ishan Kishan
c Mark Wood b Imran Tahir
40
29
137.93
4
1
Suryakumar Yadav
c Harbhajan Singh b Shane Watson
43
29
148.27
6
1
Hardik Pandya
NOT OUT
22
20
110.00
2
0
Krunal Pandya
NOT OUT
41
22
186.36
5
2
EXTRAS
(nb 0, w 2, b 0, lb 2, pen 0)
4
TOTAL
(4 wickets; 20 overs)
165
YET TO BAT:
Kieron Pollard ,
Jasprit Bumrah ,
Mustafizur Rahman ,
Mitchell McClenaghan ,
Mayank Markande
Bowler
O
R
W
Econ
Dots
Deepak Chahar
3
14
1
4.66
12
Shane Watson
4
29
2
7.25
12
Harbhajan Singh
2
14
0
7.00
3
Ravindra Jadeja
1
9
0
9.00
3
Mark Wood
4
49
0
12.25
6
Imran Tahir
2
23
1
11.50
4
Dwayne Bravo
4
25
0
6.25
9
FALL OF WICKETS
1-7 (Lewis, 2.1 ov) ,
2-20 (Sharma, 3.5 ov) ,
3-98 (Yadav, 12.3 ov) ,
CHENNAI SUPER KINGS INNINGS (RUN RATE: 8.52)
Batsmen
Runs
Balls
SR
4s
6s
Shane Watson
c Evin Lewis b Hardik Pandya
16
14
114.28
1
1
Ambati Rayudu
lbw Mayank Markande
22
19
115.78
4
0
Suresh Raina
c Krunal Pandya b Hardik Pandya
4
6
66.66
0
0
Kedar Jadhav
NOT OUT
24
22
109.09
1
2
MS Dhoni
lbw Mayank Markande
5
5
100.00
0
0
Ravindra Jadeja
c Suryakumar Yadav b Mustafizur Rahman
12
13
92.30
1
0
Dwayne Bravo
c Rohit Sharma b Jasprit Bumrah
68
30
226.66
3
7
Deepak Chahar
st Ishan Kishan b Mayank Markande
0
1
0.00
0
0
Harbhajan Singh
c Jasprit Bumrah b Mitchell McClenaghan
8
5
160.00
1
0
Mark Wood
c Mustafizur Rahman b Hardik Pandya
1
3
33.33
0
0
Imran Tahir
NOT OUT
2
2
100.00
0
0
EXTRAS
(nb 1, w 4, b 0, lb 2, pen 0)
7
TOTAL
(9 wickets; 19.5 overs)
169
Bowler
O
R
W
Econ
Dots
Mitchell McClenaghan
4
44
1
11.00
5
Mustafizur Rahman
3.5
39
1
10.17
8
Jasprit Bumrah
4
37
1
9.25
10
Hardik Pandya
4
24
3
6.00
12
Mayank Markande
4
23
3
5.75
11
FALL OF WICKETS
1-27 (Watson, 3.4 ov) ,
2-42 (Raina, 5.6 ov) ,
3-42 (Rayudu, 6.3 ov) ,
4-51 (Dhoni, 8.3 ov) ,
5-75 (Jadeja, 11.6 ov) ,
6-84 (Chahar, 12.6 ov) ,
7-105 (Singh, 14.5 ov) ,
8-118 (Wood, 16.3 ov) ,
9-159 (Bravo, 18.6 ov)
IPL Tournament – Yet to begin with a ceremony
Finally, the IPL tournament is going to set the fire on a field with the great teams. Experts are saying that it is going to be such a fascinating rush throughout the tournaments with the two strong teams back. Generally, during the season, people are very much aware of the IPL teams and the players. Now, IPL 2018 is going to be the 11th season in the history. So, the IPL fans are very much excited about the teams and their favorite players going to ride on the field throughout the season.
Highlights of IPL matches
It is the thing that most of the fans are keenly waiting for the IPL match highlights. Generally, when it comes to IPL matches 2018, fans will have their favorite teams and players for sure. In this case, this year is going to be one of the best tournaments for the fans. However, we must admit that some of the matches between CSK vs MI, RCB vs KKR are the real treat for fans. But the fact is we just want to wait for the matches to begin. Hope the tournament will be the best and cracker at the end.
Ceremony Highlights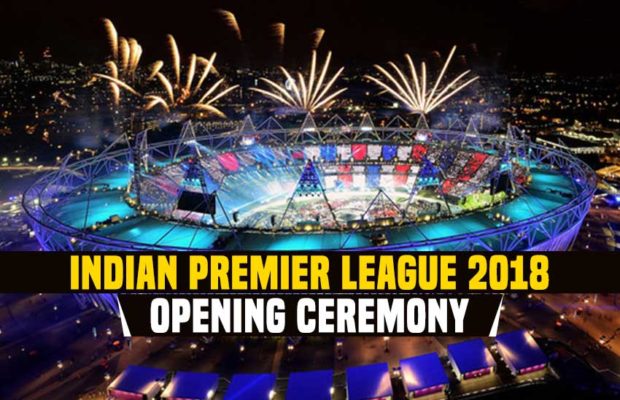 After a long gap, Chennai Super Kings is going to face their rival Mumbai Indians in their first match. However, before the match begins, opening ceremony is going to be conducted. Thus the ceremony is going to be held at Wankhade stadium, Mumbai. Thus the first match of the tournament will start after the ceremony ends. When it comes to ceremony, we are going to see the bollywood stars like Hrithik Roshan, Varun Dhawan and more. At the end of the day, the ceremony is all set to fire soon. At the same time, parinitee and Ranveer Singh were quit to attend the ceremony.
First match of the tournament
As we mentioned earlier, the first match of the IPL tournament is going to be the fire cracker for sure. Now, the fans of CSK and MI are eagerly waiting for their favorite players to see on the field. But the major highlight of today's match is M.s.Dhoni's team Chennai Super Kings is back after a couple of years. Now, the hype among the fans is like sky high, but the result of the match is in the players hands. When it comes to CSK team, the players like Suresh Raina, Watson, Bravo, Harbhajan and more going to play. On the other side, under Rohit's captaincy Pandya and other players are set to play the match.
Final words
At the end of the day, fans are excited about the match and waiting to see their favorite stars is back with a favorite franchise of IPL. Thus the match is going to start at 8 pm between the top teams of IPL history. If you are looking for the match to watch, you can switch ON to star sports. Also, you can watch the ceremony as well before the match begins. Hope the tournament will be the best of bests.